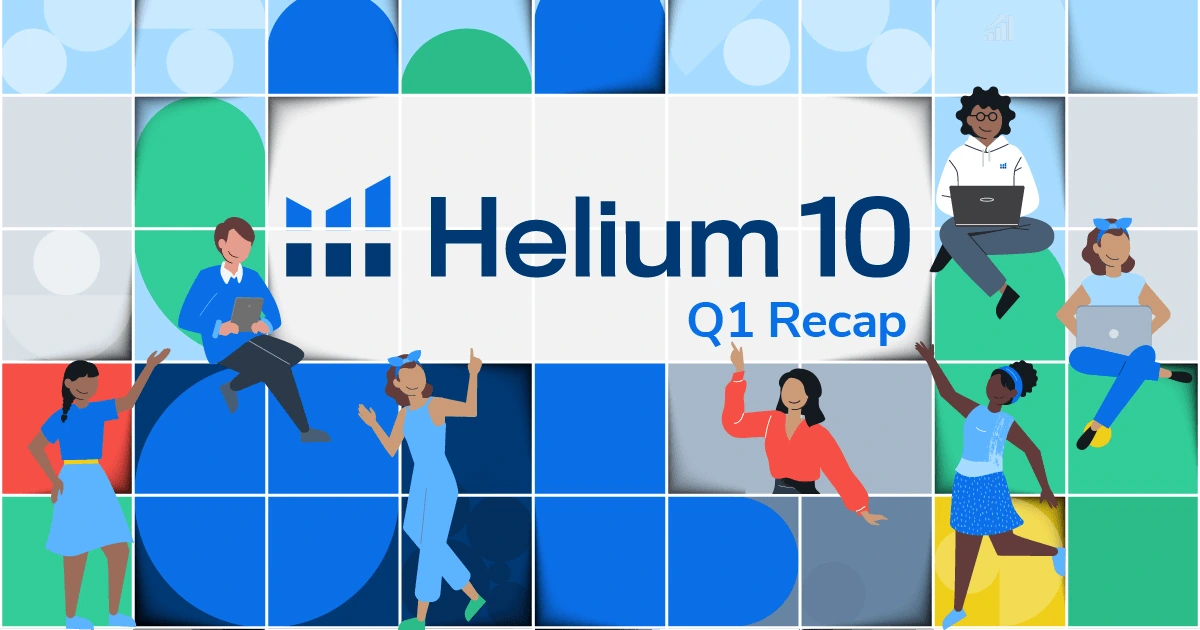 Posted on: April 4, 2022, By: Courtney Billions
Helium 10 in Q1 2022 – Here's What You Missed
We started our new year with new Amazon seller tool updates, a new Walmart selling series, and new e-commerce events specifically for you!
We've been busy this quarter crushing it!
We're excited to share that over 700,000 users have downloaded our Chrome Extension! It's now available in English, Italian, Spanish, German, and new this quarter – Mandarin. Our engineers are constantly working on bettering our Amazon sales tools for you to better your Amazon selling experience. And our biggest news yet, our e-commerce tradeshow Sell + Scale Summit is coming to Las Vegas this September!
We have some big things up our sleeves, but this is what we've been up to this quarter!
Let the humble brag begin.
Tool Updates That Should Be On Your Radar
Your Helium 10 tools just got even better.
Pinterest Trends
Be "first to market" by scouring Pinterest for the next great product idea, right from your Helium 10 dashboard with your very own Pinterest Trends tool.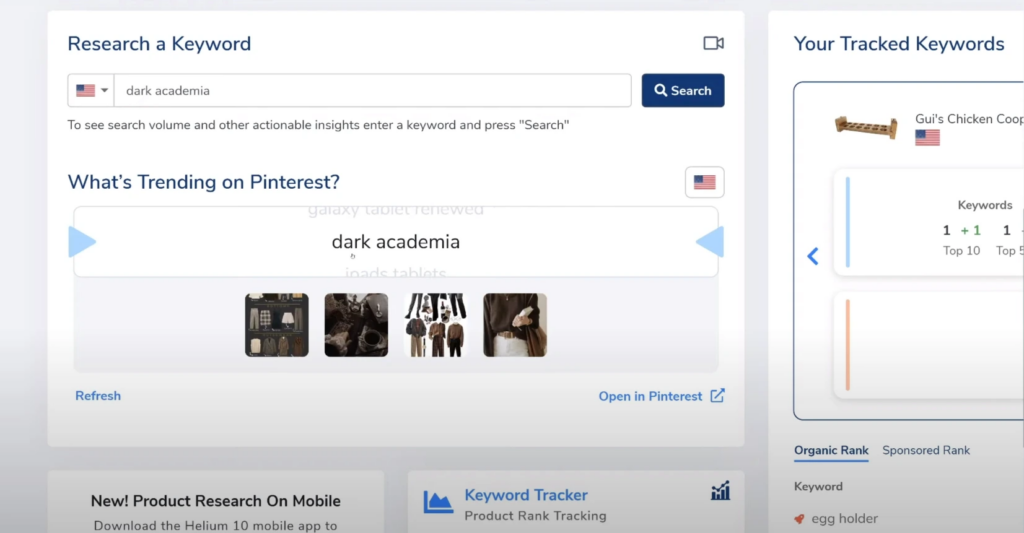 Scrolling through endless pages of Amazon FBA products, it's too easy these days to get discouraged. Is it really too late to find new product niche ideas on Amazon? Absolutely not. You just have to know where to look. Many times you won't find inspiration on Amazon at all. Helium 10 is here to show you a new way to find potential Amazon product opportunities by extracting data from trends on Pinterest.
View the Pro Training Video here!
Keyword Tracker for Walmart
Walmart.com uses keywords, too. Keyword Tracker is a brilliant tool that can track the organic rank or sponsored rank of your product for specific keywords you are targeting and that are highly relevant to your niche!
Listen to our Serious Sellers Podcast with Helium 10's Brand Evangelist, Carrie Miller, as she explains how users can utilize Keyword Tracker for their Walmart products and the specific nuances to keep in mind.
Inventory Heatmap Tool in Profits
Now you can easily track your inventory across the globe. Heat Maps, or Heat Map Analytics, gives you a map illustrating all warehouse locations where your Amazon FBA inventory is currently stored.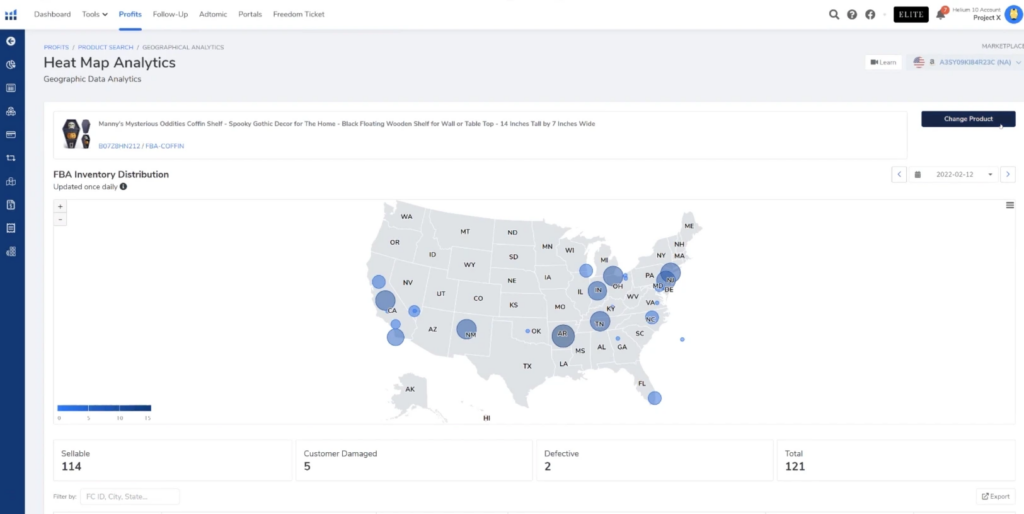 Helium 10 is World Wide
Amazon in 2022 is an international endeavor, and here at Helium 10, we want to make sure that everyone worldwide is taken care of so that you can crush it with your e-commerce goals!
You can now listen to our Serious Sellers Podcast in German and Spanish
We are just getting started with making Helium 10 more accessible internationally. We want to know how we can help you. Do we need to expand to a certain marketplace with the functionality of our tools? Do you need subtitles or original content in a language not mentioned above? 
Make sure to email [email protected] to let us know!
More Innovative Content
Fresh and valuable resources are at your fingertips.
Learn how to sell products on Walmart.com with our cutting edge case study series Project W
​​Grow your e-commerce sales beyond Amazon with this high traffic, low competition marketplace.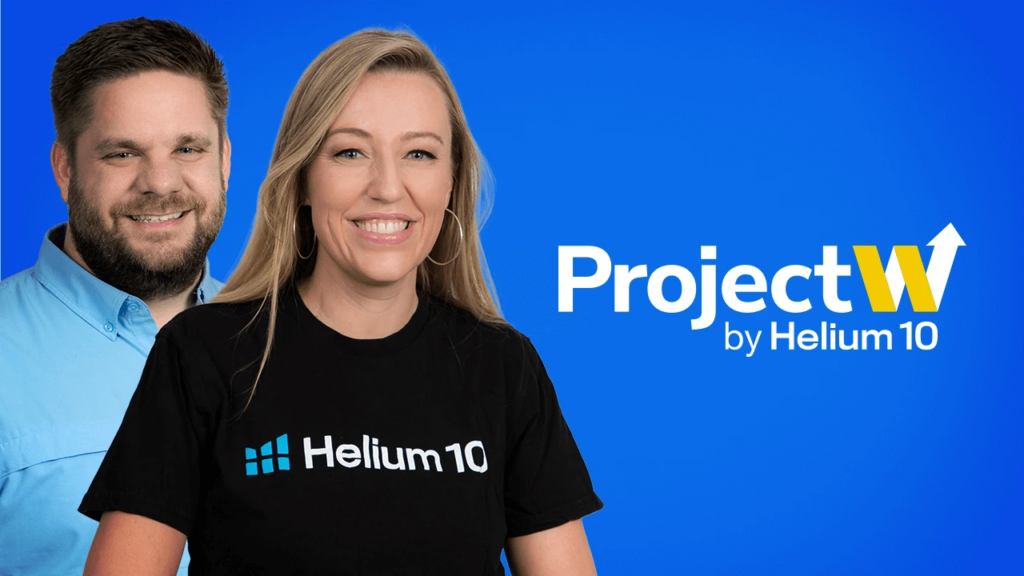 The case study will follow a similar format to what you've come to know and love from Project X, but instead with a focus on this emerging online marketplace. Project W explores applying to sell on Walmart, optimizing Walmart product listings, the logistics of WFS (Walmart Fulfillment Services), and much, much more.
Jump into the e-commerce express lane and begin your Amazon selling journey with FBA Quickstart 
Learn the basics of how to sell on Amazon with our short 6-part video series, FBA Quickstart led by Helium 10 experts. This bite-sized friendly content was made with Amazon beginners in mind.
Optimize your product listing with our listing optimization training session
Get an overview of the Elite Analytics tab within the Black Box tool. This feature is only available to Elite subscribed members.
We Had a Blast at Prosper
We went to Prosper this year and hung out with rock star Mark McGrath at our Helium Haus party and networked with hundreds of passionate e-commerce sellers.
"We lived up to Vegas's reputation for great parties with Helium Haus. Guests mingled with VIPs like Bradley Sutton, Kevin King, and Carrie Miller and rocked out to Mark McGrath and his 90s Experience band."
Sign Up for Sell + Scale Summit
If you missed our Prosper party, Helium 10 is going back to Las Vegas to throw our very first tradeshow The Sell + Scale Summit this September. This is shaping up to be the e-commerce event of the year and one you can't miss.
No matter what level of private label seller you are, Sell + Scale offers training that elevates your e-commerce business. We'll have networking opportunities, world-class entertainment, and keynote speakers including serial-entrepreneur Gary Vaynerchuk.
What to expect:
Actionable takeaways for sellers to implement in their business
Networking with top industry experts at an entertainment-packed conference
Marquee of motivational keynote speakers
If you think Prosper is fun, just wait until Sell + Scale Summit. Grab your tickets now! Early bird pricing until April 7th.
Last Updated on April 5, 2022, 4:44 pm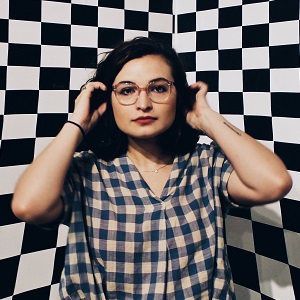 Latest posts by Courtney Billions
(see all)